HOT OFF THE PRESS: 2021 Atomic spectrometry update: review of advances in the analysis of clinical and biological materials, foods and beverages
Access the article HERE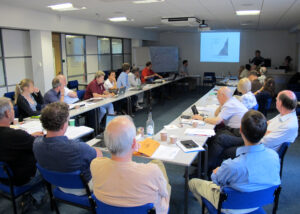 Atomic Spectrometry Updates are annual reviews written by a community of experts in their field. They provide six authoritative, critical and comprehensive reviews of the major fundamental and applied areas of analytical atomic spectrometry.
Review articles are published in alternate issues of the Royal Society of Chemistry's Journal of Analytical Atomic Spectrometry (JAAS). The current programme of reviews covers:
Advances in environmental analysis
Advances in the analysis of clinical and biological materials, food and beverages
Advances in atomic spectrometry and related techniques
Advances in elemental speciation
Advances in X-ray fluorescence spectrometry
Advances in the analysis of metals, chemicals and functional material
Each article has a dedicated writing team, more details of which can be found here.