Annual Board Meeting Rome 2007
The 2007 ASU Annual Board Meeting was held in Rome at the Istituto Superiore di Sanita on May 4.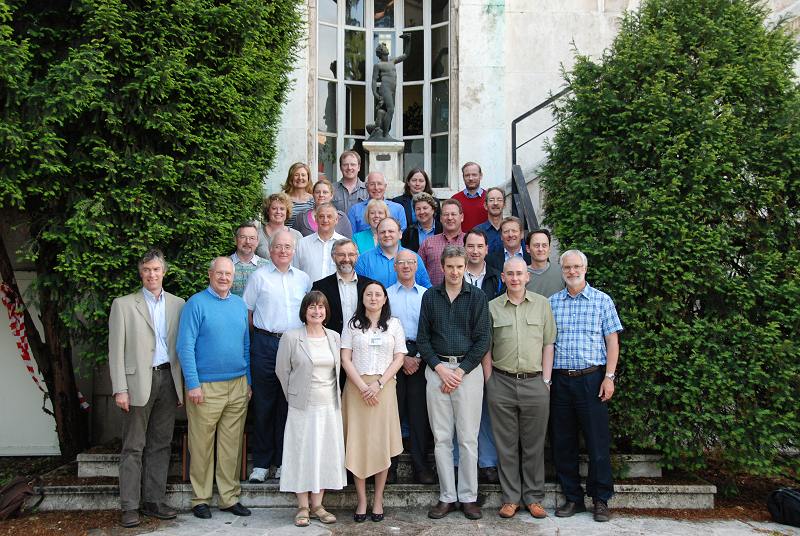 Members of the Editorial Board 2007 taken outside the Istituto Superiore di Sanita
Ground state left to right: Randy Parrish, Peter Wobrauschek, Jenny Cook, Marina Patriarca, Simon Branch, Steve Lancaster, Steve Hill
First excited state: Jeff Bacon, Phil Potts, Mike Sargent, James Murphy, Chris Harrington
Second excited state: Mark White, Andrew Taylor, Phil Goodall, Mike Hinds, Dick Snook
Third excited state: Christine Vanhoof, Margaret West, Christina Streli, Mike Foulkes
Fourth excited state: Kathryn Linge, Doug Miles
Super excited state: Clare Smith, John Rieuwerts, Caroline Seeley and Andy Fisher

Pictures taken at the Dinner
The restaurant, Pommidoro, in Piazza dei Sanniti provided an excellent Board Dinner on the evening of the 4th May. These are some photographs taken by James Murphy.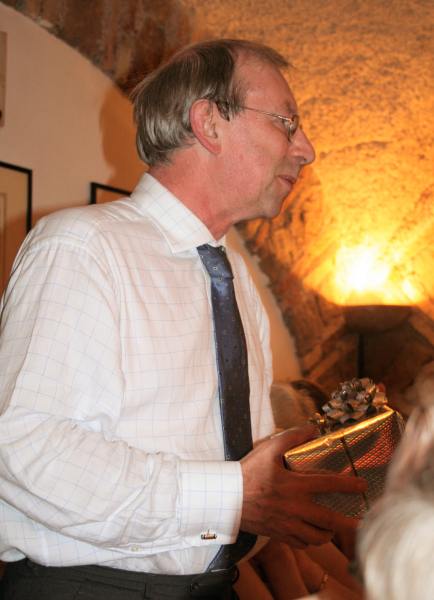 Special Guest, Roger Young, Technical Editor of JAAS, speaking.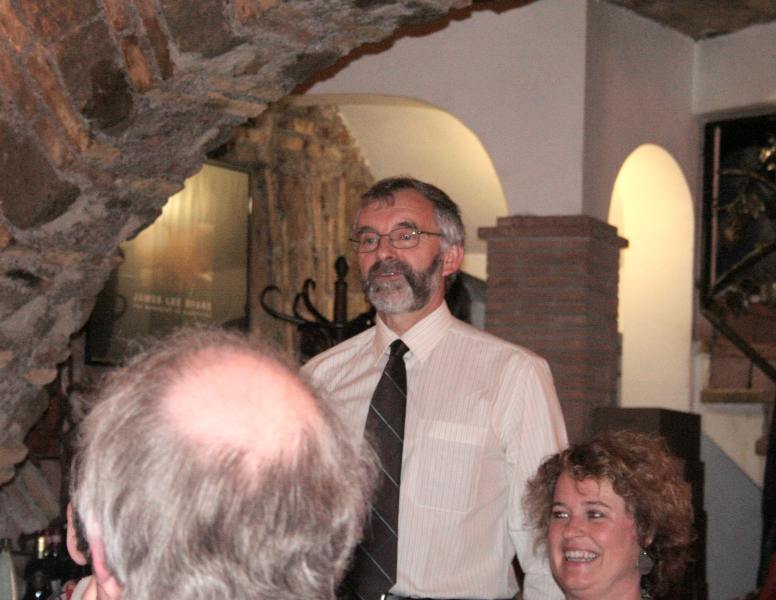 Phil Potts, Chairman of ASU, amusing the members with his annual speech.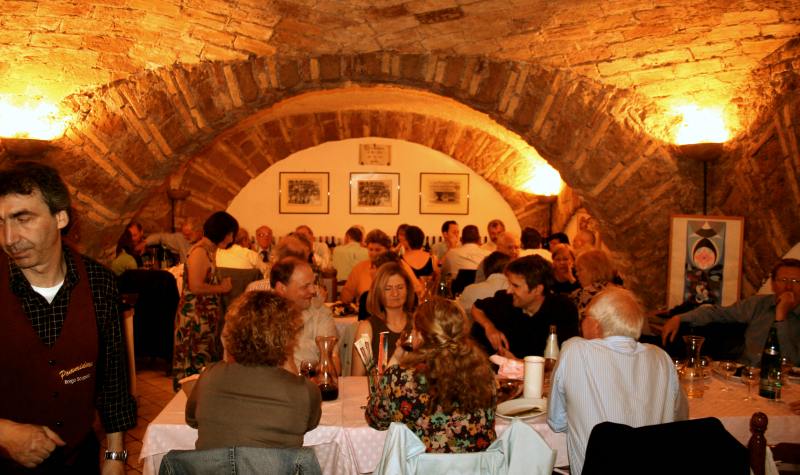 The dinner in the Pommidoro.