Annual Board Meeting Buxton 2009

Andrew Taylor, the Chairman of Atomic Spectrometry Updates, addressing members of the Board.
Seen in photograph L to R. Steve Lancaster, Caroline Seeley, Andrew Taylor, Owen Butler, Doug Miles and Chris Harrington.
The meeting was held at the Health and Safety Laboratory, Harpur Hill, Buxton, Derbyshire, UK on the 28th April. The pictures below show some of the speakers at the meeting delivering their reports.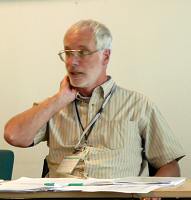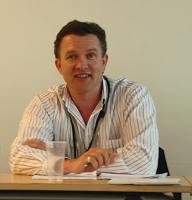 Steve Hill, General Editor, and Hywel Evans, Abstracts Editor.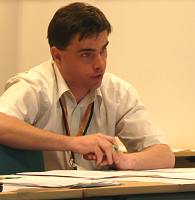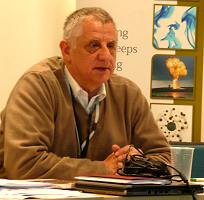 Owen Butler, Topic Group Co-ordinator (Group 1) and Andrew Taylor, Topic Group Co-ordinator (Group 2)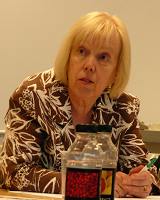 Margaret West, Topic Group Co-ordinator (Group 5)

Some members of the Editorial Board 2009
Left to right: Christina Streli, Marina Patriarca, Christine Davidson, Warren Cairns, Owen Butler, Steve Hill, Margaret West, Jeff Bacon, Jenny Cook, Jason Day, Doug Miles, Robert Clough, Hywel Evans, Chris Harrington, Helle Hansen, Steve Lancaster, Christine Vanhoof, Julian Tyson, Andy Ellis, Caroline Seeley, Mike Sargent, Peter Wobrauschek, Andrew Taylor, Dariusz Wegrzynek, David Halls

(Click photograph for larger version)

Health and Safety Laboratory, Buxton. Image courtesy of HSL
Related Link