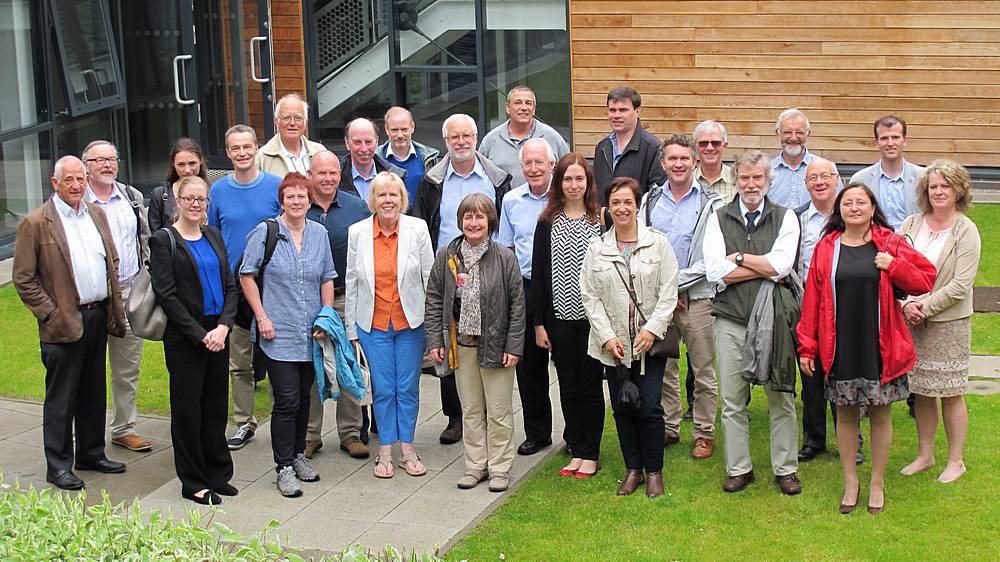 Some of the members of Atomic Spectrometry Updates at their Annual Board Meeting in Liverpool on the 7th July 2016. The members are L to R: Andrew Taylor, Mark White, Nicola Barlow (behind), Philippa Hughes, Executive Editor, JAAS (in front), Warren Cairns, Christine Davidson, Jeff Bacon (behind), Rex Taylor, John Marshall, Margaret West, Andy Fisher, Steve Hill, Jenny Cook, Robert Clough, Doug Miles, Sarah Hill, Yolanda Madrid, Owen Butler (behind), Hywel Evans, Andy Ellis, Julian Tyson, Phil Potts, Mike Sargent, Marina Patriarca, Jorge Pisonero and Christine Vanhoof.
(Click photograph for larger version)
This website uses cookies to improve our understanding of how it is used. By continuing to use this site, we will assume that you are happy with our use of cookies.
How we use cookies
Atomic Spectrometry Updates are annual reviews written by a community of experts in their field. The aim is to provide six authoritative, critical and comprehensive reviews of the major fundamental and applied areas of analytical atomic spectrometry.

They currently appear in alternate issues of the Royal Society of Chemistry's Journal of Analytical Atomic Spectrometry (JAAS). The 2017 programme of reviews is:
Click on any of the above to see an abstract of the group's most recent Update.
News
2017 Allan Ure Bursary
Applications are invited for the Allan Ure Bursary. This is available for any early career workers or postdoctoral researchers that use Atomic Spectroscopy during the course of their work. More details.
Latest Update
The July issue of JAAS contains the latest review entitled: Atomic spectrometry update: review of advances in elemental speciation.
Please note that online access to the full Updates is currently free upon registration with the RSC website.
Annual Reports on Analytical Atomic Spectroscopy
The predecessor to Atomic Spectrometry Updates, "Annual Reports on Analytical Atomic Spectroscopy" was published from 1971 - 1984 in book form. The scanned pages of the books are available on the RSC website at :- Annual Reports on Analytical Atomic Spectroscopy
Readers' Comments and Suggestions
We welcome comments and suggestions about our Updates. If your comments are about a particular Update, please send them to the Topic Group Co-ordinator of that review. General comments should be sent to the General Editor,
Related Links